Chioma's reaction as Davido allegedly has a new baby from baby-mama Larissa.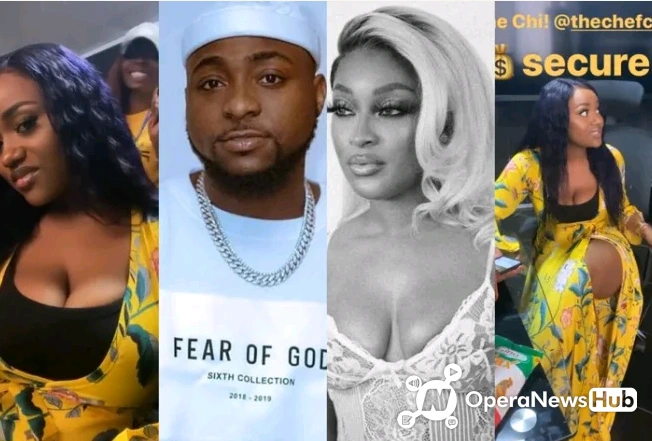 According to the report trending on the social media and other platforms, Davido has welcomed another baby, but this time it is not from his fiance Chioma, but from his newest baby mama is Larissa Yasmin Lorenco, a Make-up Artist who is reportedly based in UK makeup artist.
According to the reports released, Larissa who was born and raised in Angola, has been a part of Davido's live since the year 2017.
The makeup artist is said to have welcomed a new child, a son who was born last March. The news trending is that the child belongs to Davido.
The report is currently shaking the social media platforms, but Davido is yet to confirm or deny the authenticity of the news.
But how has Chioma reacted to it?
Chioma seems to be unfazed about the news and has most recently posted a video and pictures of herself looking unfazed and untouched by the scrutiny her relationship is facing via her Instastory.
Video link: